Women's Conference & Advance
The R.O.C. Church & Hilton Myrtle Beach Resort
Event
Package
O.N.E. with the Father
Women's Conference
The R.O.C. Church
November 19 – 20
O.N.E. Women's Advance
Hilton Myrtle Beach Resort
November 21 – 24
*See Event Pricing*
& includes the following:
*Two Days of Women's Advance Events
at a 4-Star Ocean Front Resort
*ALL General Sessions with Guest Speakers
*Saturday "Breakfast with the Father" Buffet
*"Girls Night Out" Dancing with the Father
**O.N.E. with the Father SWAG BAG**
Morning Glory on the Beach
Spa Treatments & Fitness Activities (including an indoor pool & sauna) available
*The NEW LANDING Spa & Fitness Center
Call
843-497-1910
to book an appointment.
O.N.E. with the Father
Women's Conference
at The R.O.C. Church
November 19-20
FREE
EVERYONE MUST REGISTER
FOR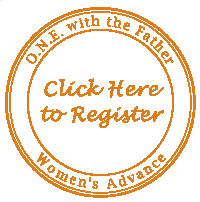 For more information call: 843.566.0024
or
Early Bird $200 (by Sept. 1)
Standard $225 (after Sept. 1)
O.N.E. with the Father
FINAL PAYMENTS DUE
by Sunday, October 27
Full Time College Student
Flat Rate
$200 per person
*All payments are non-refundable
and non-transferable*
PLEASE NOTE:
Each person is responsible for their own hotel accommodations.
This is not included in the event pricing.
O.N.E. Women's Advance Host H
otel
Accommodations
Thursday, November 21- Sunday, November 24
Women have the option to check-in early on Thursday, November 21 to just vacay, rest, and relax!
However, the Women's Advance does not begin until Friday, November 22 (see O.N.E. Agenda).
Hilton Myrtle Beach Resort,
an oceanfront resort, is our Host Hotel for this year's O.N.E. with the Father Women's Advance!
Set on the Grand Strand at the more quiet north end of Myrtle Beach, Hilton Myrtle Beach Resort offers 4-star hotel guest rooms & suites with private ocean view balconies
and condos at the
Royale Palms Condominiums
which is connected to it (see below)! Each person is responsible for booking their own hotel accommodations at the Hilton Myrtle Beach Resort, the Royale Palm Condominiums, or at any hotel of your choice in the Myrtle Beach area.
We recommend the Hilton
Royale Palm Condominiums
boast one, two, and three bedroom condos that come stately furnished with a full kitchen, living room, bedrooms, and a large balcony with a beautiful ocean view. It is attached to the Hilton Myrtle Beach Resort so you can enjoy all the amenities and services both resorts have to offer including the spa, resort pools, a water park and so much more.
Click for Room Reservations for Hilton Myrtle Beach Resort & Royale Palm Condominiums or any hotel of your choice: